Off Week: Soundvision pres. Expmental Records Showcase
jueves 14 junio 2018 @ 8:00 pm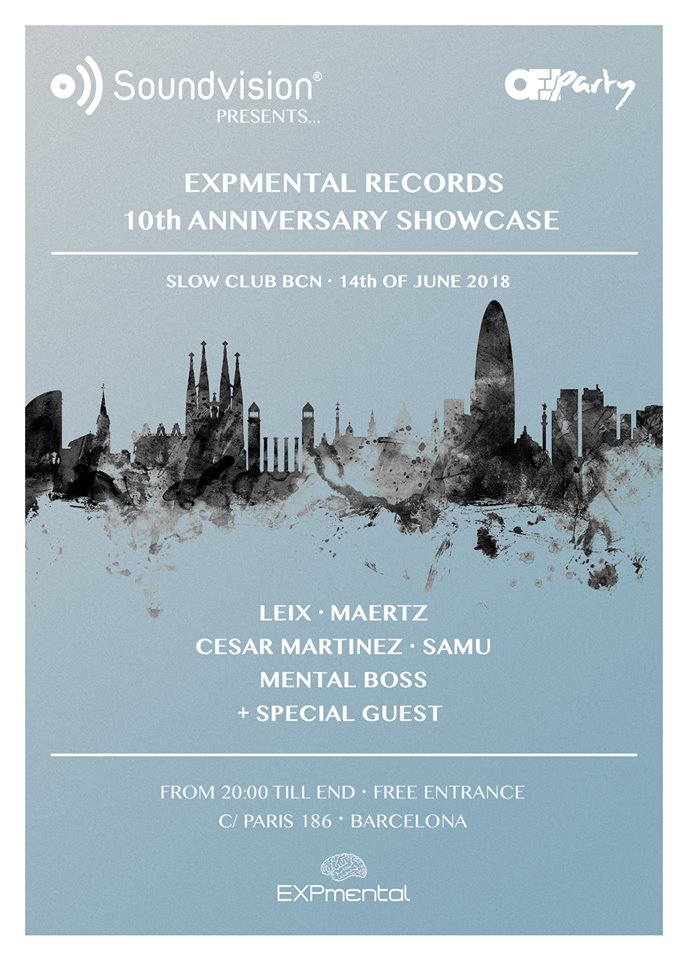 Jueves 14 en la sala 2 a partir de las 20:00 Soundvision presenta Expmental Records 10th Anniversary Showcase:
So here we are once again into another Sonar Week event , this time we will have as always two different dates one for the sub label Affinity Lab that will be in the 13th of June and another one in the 14th of June for the 10th Anniversary Showcase of our main label Expmental Records! As we always do it will be totally free and this time in a very underground venue Slow Barcelona as we will be doing a mainly vinyl event! So if you are in the area and you want to meet our artists or any of us just pass by !
Line Up
EXPMENTAL from "Experiencia Mental", Mental Experience that's what we want to express with our label. Music in any form just to get straight to your brain. Eddy Romero's project as main artist of the label together with many others including always remixers of the taste of him keeping the underground and minimalistic touch.Is part of the soundvision booking having it showcase in very important events like the Off BCN week. It's releases goes on Digital and has vinyl only releses being released yearly. Now with a big schedule has get a Quarter VA called Mental Picks that is having good Succes with reviews and features on well known portal.